I went out to take this wreath off the
door and noticed a nest being built.
I decided to see what happens.
A short time latter we found some eggs.
Then to our surprise one day we found
these little creatures looking at us.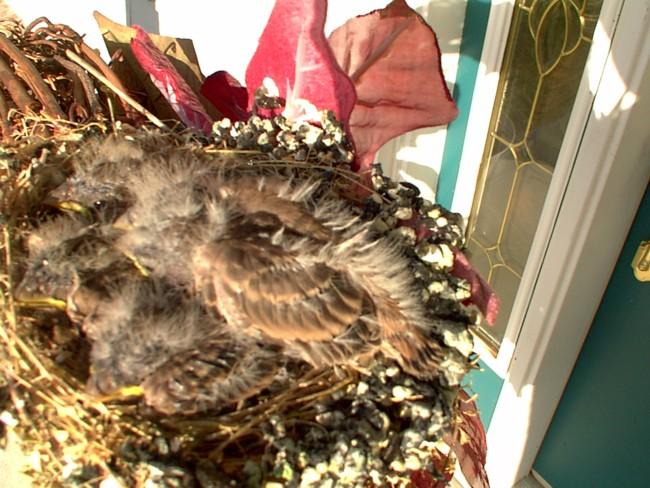 May 10-2003
My oh My look how they have grown.
We have become pretty attached to these
little things. Last night we had a Tornado
warning and Carol made us bring them inside.
She even wanted to take them to the basement
at her mother and fathers.
All is well and the birdies are fine.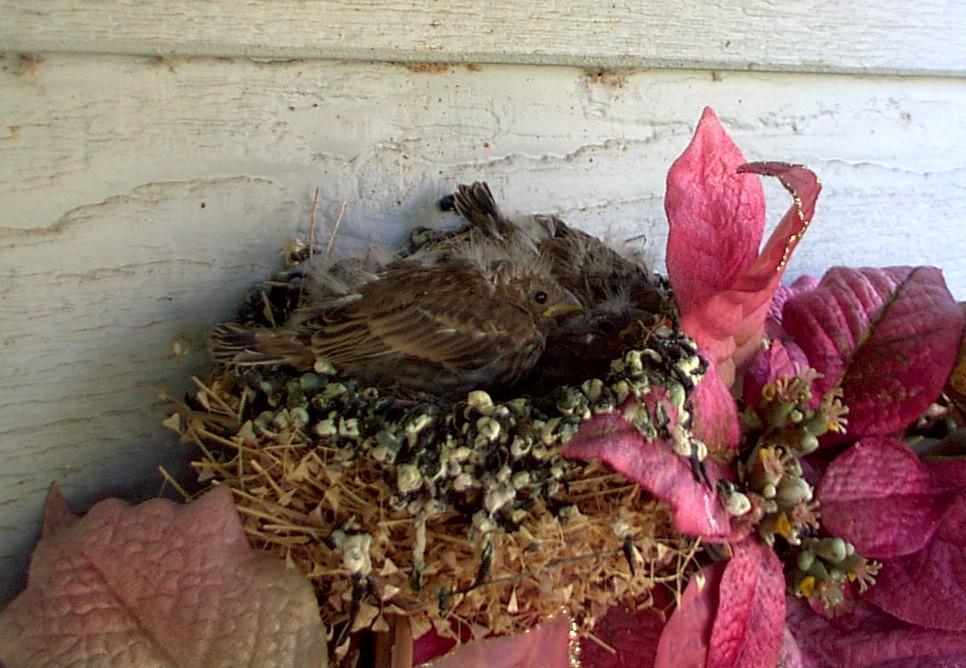 May 12-2003
This is just one of the babies,
it is taking up most of the nest and all
the other babies are in there also.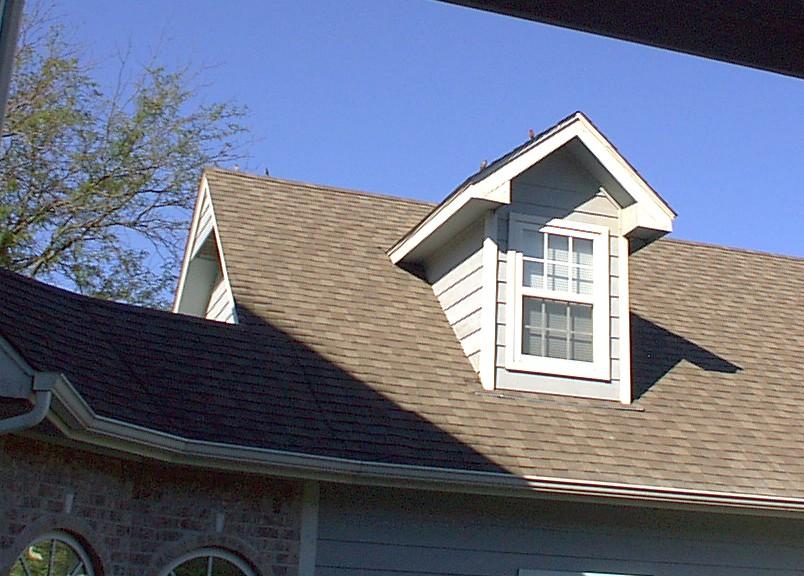 It is hard to tell from the picture,
(look on top of the dormer)
but mommy and daddy are never very far away.
They let you know they are unhappy when you get around the nest.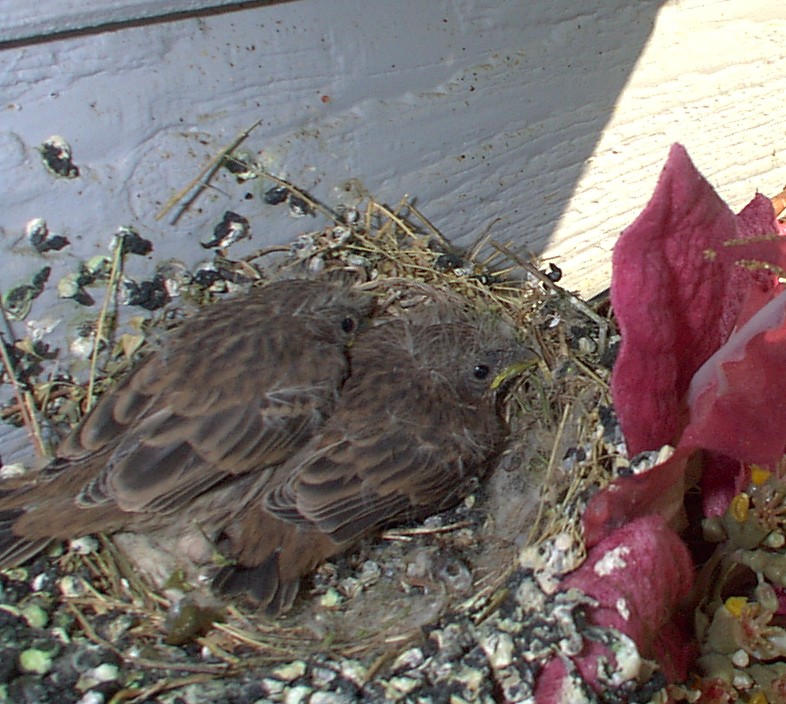 May 14-2003
I walked out the door and two little
birdies flew away. These two were
a little to timid to fly, we thought.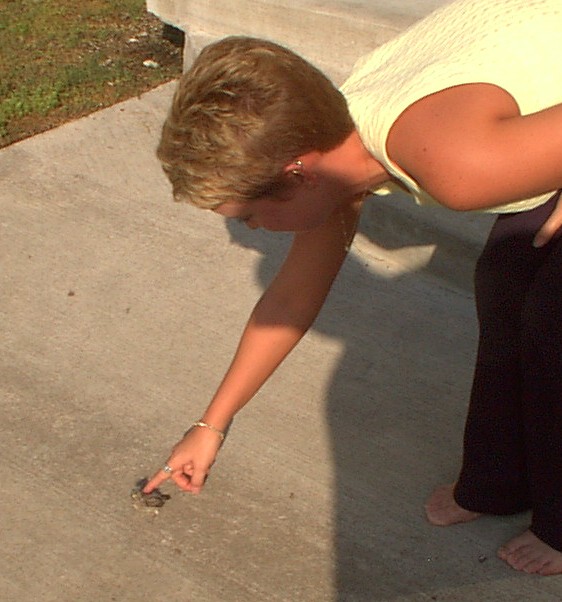 May 14-2003
They both flew away, well this little
guy didn't fly very far.
Christina didn't listen very well about
leaving the baby birds alone.
she just had to pet it.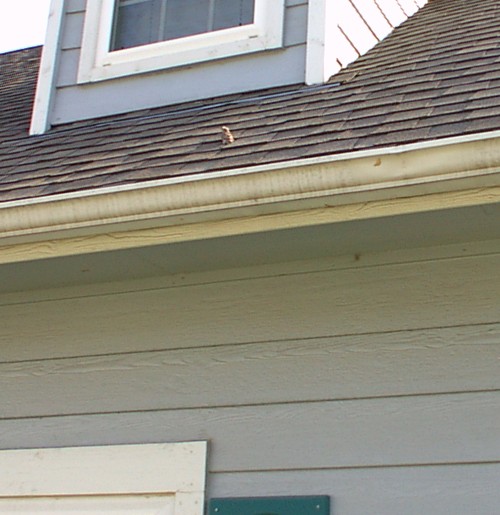 May 14-2003
They both flew away, we
found one stuck up here on the roof.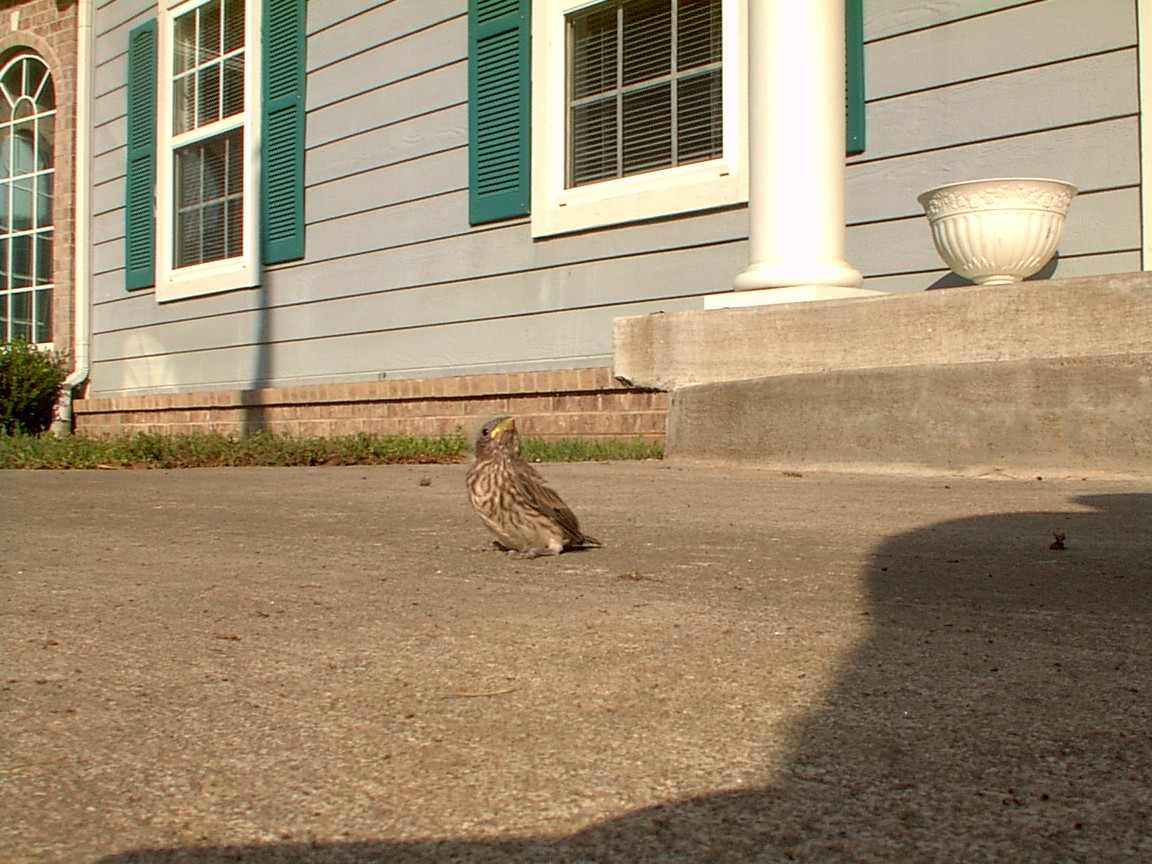 May 14-2003
Now What?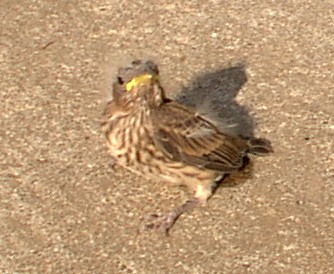 May 14-2003
Is this not the cutest thing you have
ever seen.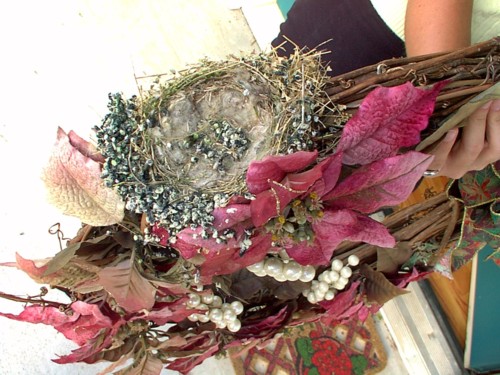 May 14-2003
Every mothers nightmare
(birds and Human alike)